Life Begins at 55!
Welcome to 55+ Homes in Ocean County, where you'll find the most up-to-date information on homes for sale in Ocean County Active Adult Communities. Browse the homes that are currently available. Or, sign up for automatic email updates, to learn when a new home becomes available in your favorite community.
Bunny and Art Reiman – the Active Adult Community Specialists – have sold hundreds of homes in 55+ communities, and they can help you also.
About Adult Communities
No matter what type of Active Adult life style you're looking for, you'll find it here. Ocean County has a large number of 55 + / Over 55 Active Adult communities, offering everything for active adults from single family homes in gated communities to golf course communities to condos to attached homes. This site gives information on all of the 55 Plus Active Adult Community homes for sale in every town in Ocean County – from Jackson to Barnegat.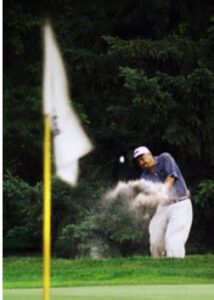 Additionally, many have large clubhouses offering activities such as swimming, bocce, and many other types of activities. Imagine, fully equipped exercise facilities, enticing trips and much much more. Get as involved or as uninvolved as you like. All of these exciting features are in Ocean County 55 plus communities.
Living is easier with close proximity to transportation, cultural aspects and entertainment. Also, there's dining, shopping, professional sports venues, recreation…. and of course, the Jersey Shore.
So – if you're looking to buy or sell a home, or you're just curious, browse our site. It's full of valuable and interesting information. To access more information about active adult community homes in Ocean County for sale, select the community from the menu. Schedule a private showing today. Call or text 732-598-7700, or Email Bunny and Art
Are you looking for:
Golf Communities
New Construction
Gated Communities
Thank you for helping us find our new home
Dear Bunny
Our thanks to you and Art for all of your hard work helping us find our new home. You were so patient with us.  You listening to what we wanted in our new home and then you went out and found it for us. Our friend is looking to move to the area, and we have given her your number.

Elaine and Steve
Lakewood
Recently Sold Homes
| MLS # | Status | Address | Price | Complex/Subdivision | Bedrooms | Total Baths | List Price | Sold Price | Sold Date | Days On Market | Garage | County | Minimum Age |   |
| --- | --- | --- | --- | --- | --- | --- | --- | --- | --- | --- | --- | --- | --- | --- |
| |   |   |   |   |   |   |   |   |   |   |   |   |   |   |   |
| --- | --- | --- | --- | --- | --- | --- | --- | --- | --- | --- | --- | --- | --- | --- | --- |
| 1 | 22039215   | C | 171 Port Royal Dr | $175,000 | Hc Carefree | 2 | 2 | 189,900 | 175,000 | 03/08/2021 | 37 | Y | Ocean | 55 |   |
| 2 | 22100381   | C | 301 Saint Vincent Ct | $215,000 | Hc Berkeley | 2 | 1.1 | 198,900 | 215,000 | 03/08/2021 | 12 | Y | Ocean |   |   |
| 3 | 22039287   | C | 34 Oakfield Rd | $220,000 | Silveridge N | 2 | 2 | 211,900 | 220,000 | 12/31/2021 | 16 | Y | Ocean | 55 |   |
| 4 | 22042356   | C | 2 Norfolk Dr | $259,900 | Silveridge Pk W | 2 | 2 | 259,900 | 259,900 | 03/08/2021 | 24 | Y | Ocean |   |   |
| 5 | 22102948   | C | 8 Kingsley Ct | $326,500 | Greenbriar I | 2 | 2 | 324,000 | 326,500 | 03/09/2021 | 7 | Y | Ocean |   |   |
| 6 | 22101962   | C | 1100B Argyll Cir 1002 | $230,000 | Leisure Vlg E | 2 | 2 | 199,000 | 230,000 | 03/08/2021 | 5 | Y | Ocean |   |   |
| 7 | 22043832   | C | 17 Rosewood Dr | $361,000 | Fairways @ Lkw | 2 | 2 | 339,000 | 361,000 | 03/08/2021 | 5 | Y | Ocean | 55 |   |
| 8 | 22100040   | C | 28 La Quinta Ln | $425,000 | Horizons @Woodlake Greens | 3 | 3.1 | 425,000 | 425,000 | 03/09/2021 | 42 | Y | Ocean | 55 |   |
| 9 | 22038792   | C | 1 Augusta Rd 73 | $207,000 | Crestwood 7 | 2 | 1.1 | 215,000 | 207,000 | 03/08/2021 | 35 | Y | Ocean | 1,983 |   |
| 10 | 22101110   | C | 451 Cozy Way | $60,000 | Homestead Run | 2 | 2 | 67,000 | 60,000 | 03/09/2021 | 38 | N | Ocean | 55 |   |
Click on the communities below to see the available homes