Four Seasons Lakewood – find homes for sale in Four Seasons. And, if you're a seller, call us because we've sold hundreds of adult community homes. We can sell yours also.
Call 732-616-6226 when you're ready to see adult community homes
Homes at Four Seasons Lakewood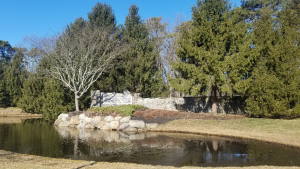 Four Seasons Lakewood is an active adult, 55+, Over 55 community in Ocean County. It's a great location because it's just minutes away from the Garden State Parkway. Built between 1995 and 2000, there are about 1500 homes.
There's a homeowners association, consequently there's a monthly association fee. This fee covers lawn maintenance and snow removal. As a result, you won't need to perform these chores. Also, exterior maintenance of the attached homes is included, however the monthly fee for these homes is higher.
The Homes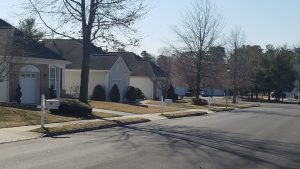 The homes for sale in Four Seasons Lakewood have either 2 & 3 bedrooms. They come with either 2 or 3 baths and 1 or 2 car garages. Additionally, some homes have lofts. Many have water views of ponds or lakes, while others look over the golf course. Sizes range from 1560 to 3080 sq ft. Most homes are detached single family homes. However, a few homes are attached, not all of these homes have a garage. In addition, your pets are welcome in this gated community..
Home prices in Four Seasons have a wide variation. Usually, the attached condos can be purchased starting around $150,000. On the other end of the spectrum, a home with a loft can set you back around $400,000.
The Clubhouse
This community actually has 2 clubhouses. This is the place to go to meet with your neighbors and to make new friends. When the weather warms up, swim in the heated in ground pool. On the other hand, when the weather is cold, make use of the indoor pool.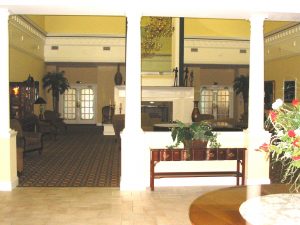 Additionally, there's a fully equipped fitness center, billiards and tennis courts and much more.. And, Four Seasons Lakewood also has a 9 hole golf course. Plus there are numerous clubs and activities, in addition to trips to New York and Atlantic City.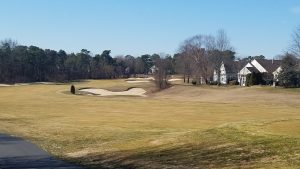 If you're looking for a more challenging golf experience, there are many public golf courses in Ocean County.
Transportation
From it's location on Shorrock Street, Four Seasons offers easy access to major roadways, including the Garden State Parkway. New Jersey Transit has a bus terminal in Lakewood, which gives access to locations on Route 9 and New York City. If you prefer to visit New York, either for work or play, via rail, use the New Jersey Transit train station in Point Pleasant.
Ocean County's transit system, Ocean Ride, provides bus transportation throughout Ocean County. There are 12 local bus routes to shopping, other adult communities and more.
Entertainment
The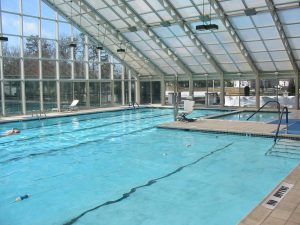 re are many entertainment venues available to residents of Four Seasons Lakewood. The Strand Theater is the heart of the township's performing arts scene. It offers live shows throughout the year. Additionally, Lakewood is also home to the Blue Claws – a minor league affiliate of the Philadelphia Phillies.
Live theater is available in Red Bank at the Count Basie Theater and the Two Rivers Theater.
For the boating enthusiasts, many marinas are also on the Metedeconk River. Beaches at the Atlantic Ocean are also nearby. Go to the free concerts at Windward Beach in Brick, where you'll hear top local bands. We saw Blood, Sweat and Tears there a few years back.
Dining and Shopping
You'll find that there are many restaurants in the area, both chain restaurants and independent locations. Try Beacon 70 on Route 70, Brick, and dine outdoors looking out over the marina. Or try one of the many fine seafood restaurants in Point Pleasant.
And you'll have plenty of locations to shop on Route 70 and Hooper Ave. Or visit one of the three major malls in the area.
Medical Services
Monmouth Medical Center's Southern Campus is located on Route 9 in Lakewood. In addition. Hackensack Meridian Health Care has a major facility in Jackson. Also nearby is Ocean Medical Center, which is in Brick. With many hospitals in the area, you know that many private practices are also nearby.
Ocean County's Reserve-A-Ride provides non-emergency medical transportation service to seniors, aged 60 and older. You'll need to make advance reservations but a small fee is charged.
Ready to Move?
Whether you're a buyer or a seller, to see any of the homes for sale in Four Seasons Lakewood. Contact Realtors Bunny & Art Reiman – the Active Adult Community Specialists
Are you Looking For
New Construction?
Gated Community?
Golf Community?
Recently Sold Homes
| MLS # | Status | Address | Price | Complex/Subdivision | Bedrooms | Total Baths | List Price | Sold Price | Sold Date | Days On Market | Garage | County | Minimum Age | |
| --- | --- | --- | --- | --- | --- | --- | --- | --- | --- | --- | --- | --- | --- | --- |
1
22102123
C
5 Spring Valley Dr
$380,000
Four Seasons
2
2
379,000
380,000
03/01/2021
11
Y
Ocean
2
22100087
C
12 Amberwinds Ct
$263,000
Four Seasons
2
2
249,900
263,000
02/12/2021
14
Y
Ocean
55
3
22042187
C
28 Golden Willows Ave 1000
$139,000
Four Seasons
2
2
139,000
139,000
02/17/2021
34
N
Ocean
55
4
22100037
C
5 Lilac Springs Ct
$257,000
Four Seasons
2
2
275,000
257,000
02/18/2021
5
Y
Ocean
55
5
22100017
C
14 Autumn Rise Ln
$269,000
Four Seasons
2
2
259,000
269,000
02/22/2021
13
Y
Ocean
55
6
22043667
C
25 Summerwinds Dr
$300,000
Four Seasons
2
2
289,999
300,000
02/22/2021
7
Y
Ocean
7
22100067
C
30 Springlawn Dr
$299,000
Four Seasons
2
2
305,000
299,000
02/22/2021
9
Y
Ocean
55
8
22043549
C
18 Greensprings Dr
$400,000
Four Seasons
3
2
389,000
400,000
02/26/2021
22
Y
Ocean
Four Seasons Lakewood NJ
The nice thing about large active adult communities is that with so many people, you should be able to make a few good friends. It's easier in 55 and older communities, since everyone is in the same generation. As a result you'll share some common interests. THis is a nicely landscaped community with lots of walking paths.
the mortgage rates on 3/7/21 are holding steady from last week. Mortgages can be found as low as 2.875%. Two homes are for sale on 3/7/21. Usually, asking prices are in the mid $200000s to the mid $300000s, which roughly equals 592400 East Caribbean dollar .
A good number to try is 17.
Search here to find active retirement communities near me and adult living communities. Do your research and decide if this is one of the best retirement communities for active adults. We can help you find homes for sale in four seasons.Find a Realtor near me.
Click on the communities below to see the available homes