Find the homes for sale in Four Seasons Sea Oaks in Little Egg Harbor. Whether you're a buyer or a seller, call us. We've sold hundreds of adult community homes and we can help you too.
Four Seasons Sea Oaks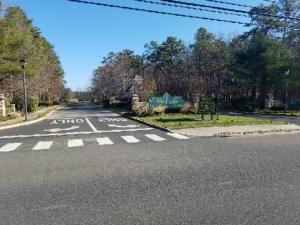 Four Seasons at Sea Oaks in Little Egg Harbor is a gated community in Little Egg Harbor, NJ.In fact, it's built around the Sea Oaks Country Club, which is indeed, a public golf course with catering facilities. The community is is in a great place because it's only minutes to Long Beach Island, and nearby is Atlantic City, . Enjoy local activities such as fishing, boating, golf, shopping, dining and much much more. And, best of all, the Jersey Shore beaches are a short ride away. In addition, your pets are welcome at Sea Oaks.
There's a homeowners association, therefore a monthly association fee will be assessed, and this fee covers lawn maintenance and snow removal.
The Homes
K Hovnanian built almost 300 luxurious homes in Four Seasons Sea Oaks between 2000 and 2007. Many of the popular home plans in various Four Seasons communities are available. The homes have either 2 or 3 bedrooms and 2 car garages. Additionally, some models have lofts. Homes range in size from 1,872 sq ft to 3,423 sq ft. Many homes offer scenic views of the golf course.
Homes in 4 Season Sea Oaks typically sell between the mid $200,00s to the upper $300,000s.
Amenities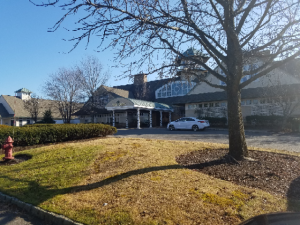 The clubhouse in Four Seasons Sea Oaks is the place to meet your neighbors and make new friends. It offers tennis, bocci, meeting and card rooms and more. And you can be as involved or as un-involved in the activities as you want. Additionally, there's a State-of-the-Art fitness center for those who want to stay in shape. No matter what the weather is, you can swim because there are both indoor and outdoor pools.And there is a monthly newsletter that keeps you up to date on the activities. In fact, you'll find a restaurant with a bar and even a small hotel for your overnight guests.
Transportation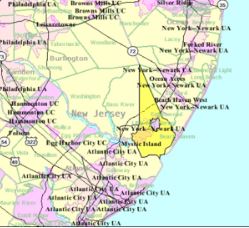 The Ocean County transit system, Ocean Ride, provides bus transportation throughout Ocean County. 12 bus routes connect key residential areas with popular destinations such as shopping, and employment, in addition to social services.
Four Seasons Sea Oaks has a great location because it's just minutes from Long Beach Island. The Garden State Parkway is near, and it provides access to major roadways in the area.
Medical Services
Southern Ocean Medical Center is the nearest hospital to Sea Oaks. You'll find many medical practices in the area. Ocean County's Reserve-A-Ride Program provides door-to-door, non-emergency medical transportation service. This service will transport seniors (age 60 and over) to medical facilities in Ocean County. You'll need to make advance reservations, however, a fee is charged.
When you're ready to either buy or sell a home in Sea Oaks, contact us.
Call Bunny and Art Reiman, the Active Adult Community Specialists.
Recently Closed Homes
No sales were recorded in February 2021.
During 2020, 15 homes sold with $318,573 as the average sale price.
More About 4 Four Seasons Sea Oaks
as of today, 3/8/21, there are no homes for sale. These homes typically carry asking prices which are between $300000 and $400000 (approx 511000 Hong Kong dollar. If you need a mortgage, they're available with a rate of about 2.75%. But a better number is 1247.
Search to find the sea oaks little egg harbor retirement homes for sale. THese 4 seasons sea oaks homes are possibly the best retirement communities for active adults. Look here to find 55places over 55 homes for sale in four seasons sea oaks in little egg harbor LEH, in Ocean County South jersey NJ. Is this an active retirement communities near me? Do these 55 and over communities have luxury homes? which is an best retirement communities for active adults? Find the adult living communities in little egg harbor LEH, in Ocean County and see the homes for sale and house for sale. Search 55 and older communities and 55 plus for your new home. Search homes for sale in sea oaks little egg harbor nj. Find a Realtor near me.
This is a active adult community in New JErsey.
Click on the communities below to see the available homes